sucker rod
An elongated sucker rod is used in pumping wells and it is functioned by transferring the power to the oil pump.
Sucker Rods for Oil Fields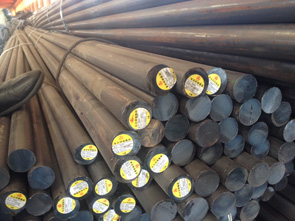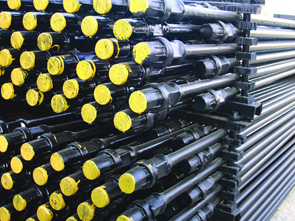 Sucker rod length is either 7.6m or 8m, the common raw material is hard chrome plated high carbon steel; sucker rods are connected in the pipe with inner screw thread hoops and extended to the piston positioned at underground reservoir, they works through reciprocating movement.
The Classifications of Sucker Rod
Ordinary sucker rod:
C, D, K, KD grades.
High strength sucker rod:
H grade (HY/HL)
Unique sucker rod: hollow rod:
steel rod
Continuous sucker rod:
steel rod
Sucker rod for screw pump:
taper thread rod, plug-in type sucker rod
FRP sucker rod:
fiber reinforced plastic rod
Flexible sucker rod:
carbon fiber composite material sucker rod, wire line sucker rod
Other types:
electric heating sucker rod
What We Sell
Related Topics
autumn sports meeting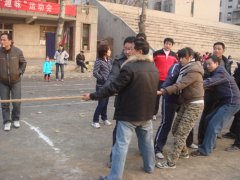 Our company always organizes funny games in late October every year. This not only enriches our spare life but also can make us obtain relaxation after work....
Read More >>