what we sell
We have rich experience in manufacturing and supplying steel pipes and ship building steel for oil industry and ship manufacturing industry which are famous as high quality. Our steel pipes for oil industry include API 5L pipeline tube, API SPEC 5CT, welded pipe, seamless steel pipe and casing pipe together with sucker rod, pipe fitting, and valve. And the ship building steel for ship manufacturing contains ship steel plate and marine pipe. Due to specific performance requirements, steel pipes for oil industry have strong corrosion and compressive resistance. With competitive price and high reputation, our steel pipes for oil industry is best sale in the world. Welcome to our websites!

Ship Building Steel
What We Sell
Related Topics
autumn sports meeting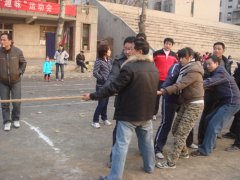 Our company always organizes funny games in late October every year. This not only enriches our spare life but also can make us obtain relaxation after work....
Read More >>